A residential home is one of the most important purchases that you can make in your lifetime. Therefore, it's essential for you to make sure your home gets the proper attention to ensure a comfortable and safe living environment for you and your family. An application of window film can make your living experience even more enjoyable through these added benefits:
Reduction of Interior Fading - many people are still unaware the sun's damaging UV rays can ruin the interior of a home including wood floors, couches, curtains, furniture and even artwork. Over time, these effects will cause a discoloration of many valuable articles. Fortunately, window film blocks up to 99% of these harmful UV rays to help protect your interior furnishings as well as your skin.
Decrease Heat - nobody wants to be uncomfortable in his or her own home and the sun's solar properties can cause any room to become overheated. Most people just turn up the air conditioning to combat the problem, but now you can use window film to control heat gain inside your home. This will not only help to reduce your energy costs but it will allow for a more comfortable living environment.
Increase Privacy - windows are a great instrument for letting us view the outside world. At the same time, they do not provide a lot of privacy. Many residential window films consist of various color shades to provide added privacy to your home while still allowing excellent external vision.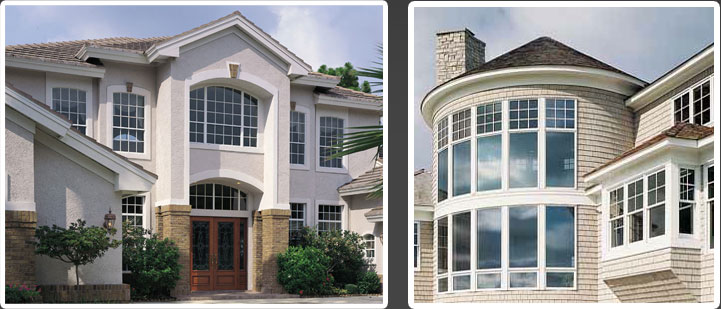 Commercial Window Tint
Glass windows and doors represent the most critical area of heat gain in the summer and heat loss in the winter. To offset the solar heat passing through windows, the U.S. consumes the energy equivalent of millions of barrels of oil every day.
Our full line of reflective and nonreflective solar control commercial window film rejects up to 78% of the sun's energy in the summer to substantially reduce air-conditioning load, while "insulating" the windows in the winter months to reduce heating costs. An investment in a high heat rejecting window film can show a utility savings payback in as little as 2 years.
We provide a free energy analysis on your building using the U.S. Department of Energy standard to calculate your potential energy savings.
Window Tinting provides a building with an aesthetically pleasing and consistant appearance. Hide factory interiors and warehoused stock from public scrutiny. Hide employee desks and computer wiring while providing tenants a comfortable and cheerful environment, glare reduction, and U.V. protection.
Universe Window Tinting carries a wide variety of window films from leading national manufacturers that can custom match the design of any exterior building surface, regardless of color. Installation is quick and efficient with no disruption of business activity.